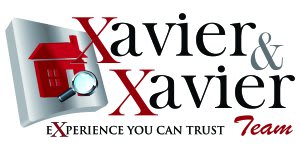 When you decide to buy or sell a home, you are entering into one of the biggest financial decisions most people ever engage in. A lot of money will be involved and you understandably want to get the best experience you possibly can. This is why you need an exceptional Real Estate Team working for you. You need an advocate who will ensure you get what you need – whether you are buying or selling. Not all Realtors® are created equal, though, so it is important to know how to screen them if you want to improve your experience.
We're Bindu and Sam Xavier, local Realtors® with Compass and we would like to share our expertise on why it is so important to make the right agent or real estate team selection.


Why You Need a Realtor®
Let's answer this question first, because without knowing why you need a Realtor® you may hesitate to do the work required to choose a good one. A real estate agent is a professional involved in buying and selling houses. It is this professional-level ability that you are paying for. Consider when you need to repair or upgrade your car. Yes, with the right tools you can spend a weekend – or weekend after weekend – doing the work yourself. It may even turn out great. However, it will also take substantially more time than it would be if you took it to a professional.
Buying or selling a home is similar. You can find the tools to do much of the work yourself, but your chances of getting professional-level results – especially in a reasonable time frame – are low. This may be OK when it comes to changing your oil, but when you are dealing with hundreds of thousands of dollars – it pays to hire a professional.


10 Questions to Ask When Interviewing Realtors®
So you have decided you want to work with a Realtor®. You just need to know how to find a good one. Again, like a mechanic, there are some great Realtors® out there and there are some not-so-great Realtors®. You want a great one. Take the time to interview potential candidates using these ten questions.
1. May I Contact Some of Your References?
Every agent should have a list of references that you can talk to about his or her work. If you are buying, you probably want to talk to other buyers who have worked with the agent. If you are selling, ask for the number of some other clients the agent has sold for. You want to get a good idea of how this person works and how satisfied the clients are. Also, you want to make sure he or she has been working recently. The market changes and you want someone who is successful now.
2. Is the Area Growing or Declining?
If the agent has been working for very long, he or she should have a good handle on how different areas are doing. You might see a heck of a deal in a new house, but the agent might see a cheap house in an area that is only going to decline in value. This is important information you need to make an informed purchase. See how this agent rates different areas of town you are considering. This is the type of question that a good buyer's agent should have no problem answering. In fact, you want an agent that knows the area like the back of his or her hand.
3. How Many Clients Are You Currently Working for?
There is no perfect answer to this question, but it is important to ask it anyway. You want an agent that is sought after, but not one that is overworked. If the agent has 50 clients he or she is working for that you will probably not get the one-on-one attention you prefer. If the agent only has 5 clients, this may be a part-time job for him or her – or the agent is just not well-recommended. Look for a Realtor® who has somewhere in between a handful of clients and a number that is probably unreasonable.
4. What Are Your Fees?
You might as well get this out of the way at the beginning. First, you want to know what the agent will charge you for selling your home or for finding you your dream home. Most of the time you will find that agents prefer to take a percentage – typically around 5-6 percent depending on your location. This may be something you can negotiate – or not. Also, determine what the stipulations of his or her contract will be. Are you locked into using this agent? If so for how long? What if you are dissatisfied? These are all questions that should be answered to your satisfaction. You may find a buyer on your own by accident or find a dream home without any help from the agent.
5. Can You Get Me a Free CMA of the Area?
A comparable market analysis (CMA), also known as comps, lets you see what homes have recently sold in your neighborhood as well as those that are currently for sale. This can give you valuable information in either pricing your home or determining what you should be offering on a property. Depending on what side of the fence you are on this is critical information your Realtor® should be providing you.
6. Do You Work in a Team or Solo?
This is important because it lets you know how heavy the workload is of the agent, as well as whether you will be communicating directly with him or her. There are advantages and disadvantages to each. Find out the agent's work style to see if he or she is a good fit. If the agent you are interviewing does work in a team find out if you will be working with someone else as well. If so you will want a handle on this agent's qualifications as well. The last thing you want is to be handed off to a junior partner who doesn't have the same skillset as the person you thought you would be working with.
7. How Do You Market Homes?
You want an agent that takes advantage of all marketing avenues. Not only the more traditional ones like the Multiple Listing Service, but also other avenues like some of the top real estates portals like Zillow, Realtor®.com, and Trulia. What is important to understand here is that nearly all Realtors® use these vehicles but a much smaller percentage will do what is necessary to make your home stand out in these places. For instance, you should be demanding vivid photography, well-thought-out descriptions of your home's best features, and even a video tour. The real estate marketing channels are changing all the time. Make sure the agent is up to date on what works and what doesn't.
At the moment one of the great things to find out is whether the Realtor® is going to be using any social media channels like Facebook, Linked In, and Twitter to market your home. Social media is used daily by millions of people. It only makes sense to be in front of some of them!
8. What Is Really Wrong With My Home?
You need someone that will tell it to you straight. Get the scoop on what is undesirable about your home and how the Realtor® will work with what you have to get you the best price. The last thing you want is a "yes man". While you might think it is great if you have found a real estate agent who agrees with everything you say that is not the case. You want an agent who is not afraid to put you in your place and answer the tough questions.
9. How Will You Stay in Contact With Me?
You want and need to know what is happening with your home. Make sure the agent prioritizes regular communication. Some people like email others prefer the more old fashion method of picking up the phone. Find an agent that will accommodate whatever way you like to communicate.
10. What Experience Do You Have?
You want an agent that has done the work you need done before, and done it well. This is why references are important. Whether you are selling or buying you want an agent who has expertise at that end of the business. Most of the best real estate agents specialize in one or the other. It is very rare for example to find an agent who is representing a lot of sellers who also has the time to go out and show multiple homes during the week. Most agents are not able to juggle too many balls without their service levels suffering.
When you take the time to ask the right questions when interviewing a real estate agent you will have a much more pleasant and profitable experience. Xavier & Xavier are proven, local, and experienced Realtors® with Compass and we service the entire South Bay Area and Palos Verdes Peninsula! Please lets us know how we can assist you or anyone you know who is looking to buy or sell real estate. Whether it is a first-time home purchase or experienced move-up buyer or seller, we have you covered with Xavier & Xavier Team's 5 Star Level of Service and backed by the future of real estate Compass!
Best of luck with buying or selling your next home!
Bindu and Sam Xavier
Realtors®
Xavier & Xavier Team
Compass
310-866-7598
Visit Us on Facebook:
Sam and Bindu Xavier
CA DRE #01449986 and 01818247
Part of Xavier & Xavier Weekly Blog Posts "Amazing South Bay Living"