If you're looking to relocate to Redondo Beach, there are three things you should know: the atmosphere on Redondo Beach revolves primarily around the pier, the beach, and the surf. Each spot has its own vibe, and you will love what you find near Redondo Beach luxury homes for sale. Most of your shopping, dining, and playing occur near these three destinations, and you'll enjoy indulging in an unparalleled beach lifestyle year-round.

Ask your Redondo Beach realtor how vital the pier, beach, and surf are to the lifestyle in Redondo Beach. You're in for a real treat in this area of the country, as you'll soon find everything you need around Redondo Beach luxury homes for sale. If you're looking for a new home, you should explore these everyday essentials to life on Redondo Beach.
The Redondo Pier
There are all kinds of fun things to do at
the Redondo Pier
. One could say it's the center of activity on Redondo Beach. If you're looking at Redondo Beach luxury homes for sale, you'll want to investigate all the pier offers. You won't be far from great eats, killer activities, and super shopping, all at your fingertips along the pier. Ask your Redondo Beach realtor to give you the low-down on Redondo Beach's biggest event space.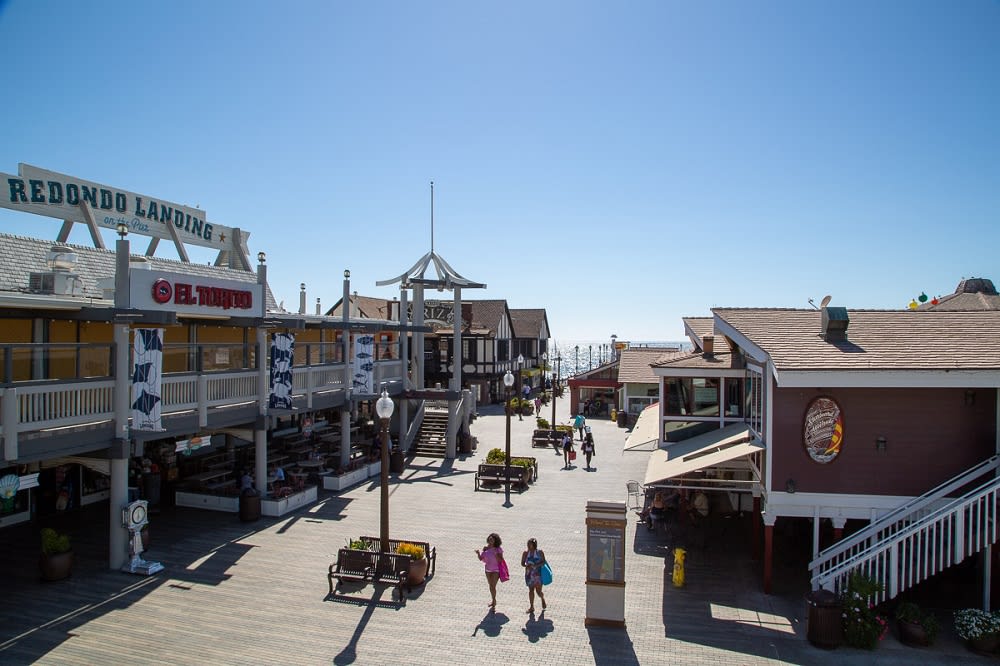 The Pier is home to
over 50 activities
, including dining and water sports. Whether you want a latte or a cocktail, you'll find it here. Choose from dining options galore; everything from seafood to Hawaiian! You'll find plenty of dining to suit all your party's needs. Check out the activities and
events
the Pier offers, not to mention plenty of places to buy souvenirs and gifts.
Activities include whale watching, cycling, kayaking, paddleboard rentals, and plenty of other water activities, just for the daytime! You will find everything you want along this sunny stretch of the boardwalk by the water. Whether you're into watersports or just taking in the sunset on a boat ride, you'll find it here at the Redondo Pier.
Experience movies and yoga on the Pier weekly and special events such as The Kite Festival in the spring and various concerts in the summer. There's also a car show in September, followed by a Halloween celebration in October. With all these things to look forward to, you might never leave!
No matter what you're looking for near your Redondo Beach luxury homes for sale, you'll find it and more on the pier.
The Redondo beach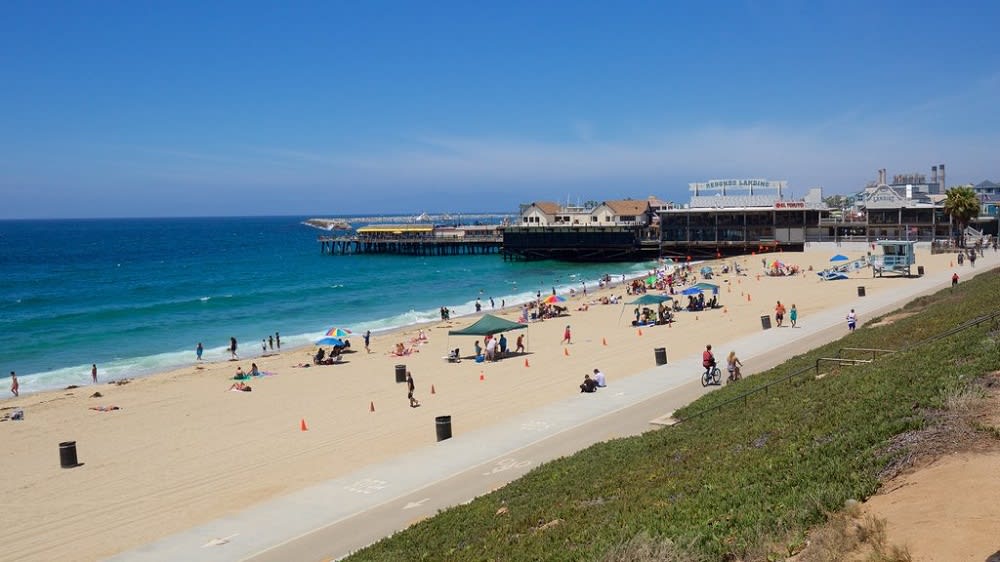 The beach
offers plenty of activities for those who want to be beach bums and those who want some excitement. Along with pristine white-sand beaches and gorgeous water ready for a plunge, you'll find fishing, volleyball, surfing, and other fun water sports.
Settle in with the newest beach read, splash in the surf, or soak up some rays on this gorgeous beach with plenty of room to stretch out. Bring the whole family for a nice, long day of fun. You won't be bored with all the amenities and activities available, or you can just relax and enjoy the sand and sun. Take advantage of lifeguard hours during daylight and other amenities, like restrooms and showers, whenever you head to the beach. Not only will you enjoy the beautiful beach, but the pier is nearby, with restaurants and shops available when you get hungry or need a break.
Redondo Beach also has
a fascinating history
, as this beach is where mainland surfing began. In the early 1900s, a young Californian named Henry Huntington hired Hawaiian native George Freeth to teach the art of Hawaiian surfing, and ever since, Redondo Beach has been home to serious surfers and beginners alike.
The surf
If being in the water is your thing, you'll find no shortage of activities when you work with your Redondo Beach realtor to buy a home in the area.

Stand-up paddleboarding is all the rage and reportedly very easy to master. There are plenty of places on and around Redondo Beach and the pier that can equip you for adventure. Spend the day paddling around the waves and take in the majestic views, then make your way home to a wonderfully prepared meal at one of the many impeccable Redondo Beach restaurants near your luxury home.

Head over to Veterans Park for diving since the surf is more moderate. You'll see nature's wonders up close and may even run into a ray or a shark! This is where animal lovers go to see underwater creatures and log their diving hours.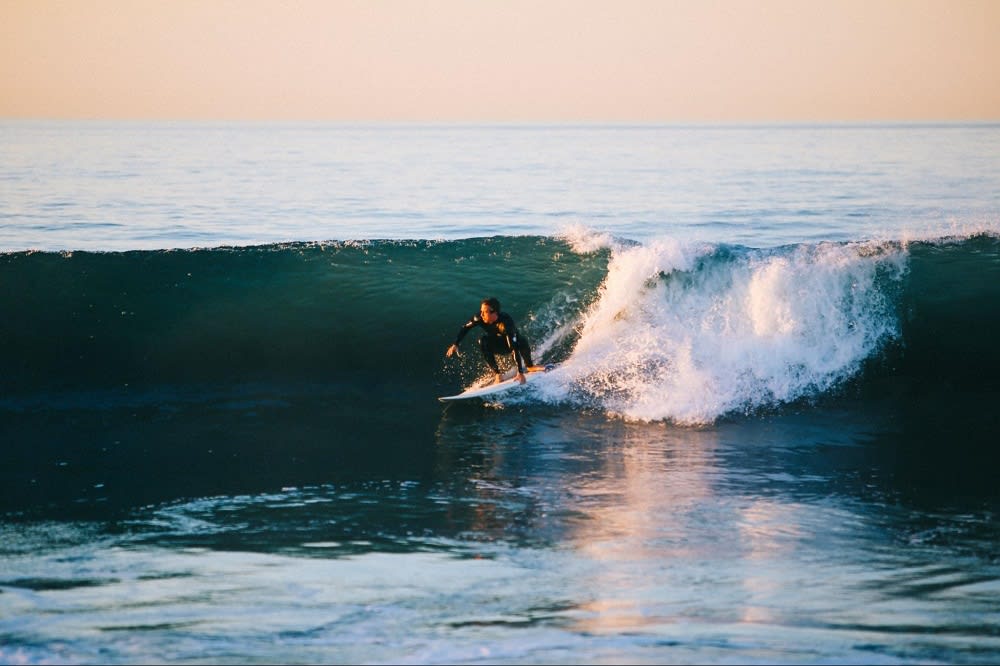 Finally, surfing is a huge draw for Redondo residents and visitors alike! Get all the surfing you want; regardless of if you're a beginner or a seasoned surfer, you can catch awesome waves at Redondo Beach. Ask your agent where the best spots are and what time you can expect the crowds. Who knows, you might meet some radical people!
If you'd instead visit the ocean from a distance, check out whale watching and other wildlife tours available near Redondo Beach luxury homes for sale. Kids and adults will love the
SEA Lab
, another place to get up close and personal with the Redondo Beach wildlife.
If you're ready to make Redondo Beach your next home, contact the experienced local realtors at
Xavier & Xavier
. Sam and Bindu Xavier are ready to help you find your next dream home in California!