Home Automation, Luxury Master Suites, and Other Features Today's Homebuyer Want.
Is buying or selling
Manhattan Beach real estate
or homes in other South Bay areas on your agenda in the near future? Whether you are buying or selling, learning more about what amenities are currently in demand will help you make solid decisions about your future. The pandemic has changed what many homebuyers are looking for in a property, and keeping these changes in mind will help you either prepare your home for listing or assist you when you develop your own wish list for what you'd like in a new house. Here are six amenities that are popular in South Bay real estate.


1. Fantastic Location
Located in sunny southern California, the South Bay area offers homes with some of the best views and waterfront locations in the world. When prospective buyers start looking for homes for sale in Redondo Beach, they are often searching for that perfect property that offers a view of the ocean as well as easy access to nearby amenities. Homebuyers realized how much their personal residences influenced their happiness during the pandemic, which has led many to seek out new homes in resort-like locations that offer the ultimate luxury of living.


2. Hardwood Floors
Over the past few years, hardwood floors have
soared
in
popularity
and are now by far the most desirable type of flooring for those looking at
homes for sale in Redondo Beach.
Though many are willing to settle for imitation hardwood floors made out of porcelain tile or vinyl planks, discerning home buyers usually want the real deal. Not only are real hardwood floors comfortable and warm, but they can also last for decades as long as they are properly cared for. You can get hardwood floors in a variety of different stains, colors, textures, and styles to match your unique needs and decorating tastes.


3. High-End Kitchens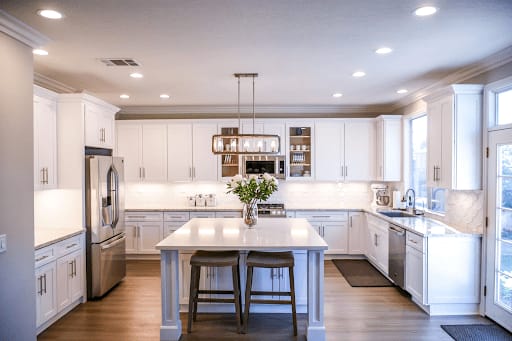 When potential buyers are looking at
homes for sale in Redondo Beach
, they are on the lookout for kitchens where they can easily entertain, gather with their families, or prepare a gourmet meal.
Built-in wine refrigerators
, stainless steel appliances, granite countertops, and double farmhouse sinks are just a few of the amenities buyers are searching for when they enter the kitchen. Eat-in kitchens are also popular so that homeowners can easily chat with guests or family members while they cook.


4. Luxurious Master Suites
When spas and salons closed during the pandemic, those who owned
Manhattan Beach real estate
turned to their own homes to create a relaxing and pampering experience. Many realized that their homes were not up to the task, leading to a slew of Californians who put their homes on the market and started looking for a luxury home that better fit their needs. Newly remodeled or constructed
homes for sale in Redondo Beach
and other South Bay areas are now featuring
open concept master suites
with little separating the bed and bath areas. Others feature sliding glass walls that open up to a screened-in porch or balcony or a master bedroom fireplace. Of course, no master suite is complete without a customer master bedroom closet with his and her spaces for clothes, shoes, and other necessities.


5. Enhanced Outdoor Spaces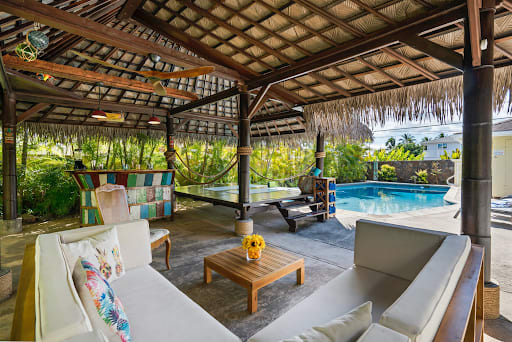 Southern Californians love to be outside, and who can blame them? With views of the ocean, plenty of sun, and mild temps, this area is made for outdoor lounging. During the pandemic, homeowners found themselves turning to their decks, patios, and balconies for a vacation-like retreat. This led many to perform remodeling projects to turn their spaces into
outdoor rooms
that included kitchens, nap spaces, water elements, or alfresco dining and drinking nooks. Others decided their outdoor spaces weren't up to par and decided to start looking for
homes for sale in Redondo Beach
that offered better outdoor amenities.


6. Dedicated Office Spaces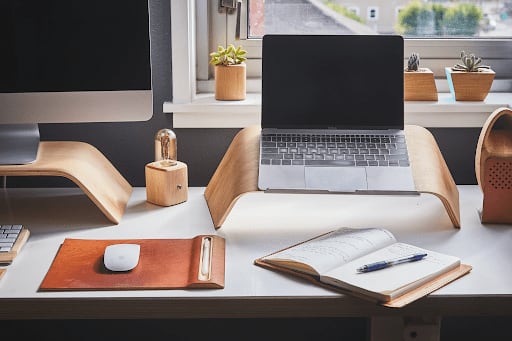 Though many Californians have returned to their offices either part or full-time after working remotely during the heart of the pandemic, the need for dedicated home office space is still high. Office space can be as simple as a closed-off corner of a living room, but those who are looking for Manhattan Beach real estate usually want something more elaborate. Rooms with technology that enable video meetings and soundproofing to keep outside distractions to a minimum are in demand, as are

rooms that feature luxurious woodwork

and built-in cabinetry.


7. Home Automation
According to a recent survey,
81% of real estate agents
state that their clients are seeking smart homes when they start looking for
Manhattan Beach real estate
and properties in other parts of the U.S. Buyers want homes that are equipped with technology that is voice-activated and that also lets them operate systems remotely. They want to be able to open locked doors from their office located miles away, ensure their front porch and living room lights are turned on to greet them when they pull into the driveway, and that their possessions are secured by top-of-the-line security systems.


8. Energy Efficient Windows and Appliances
Southern Californians are environmentally conscious, and most of those looking at
homes for sale in Redondo Beach
want to make sure they are buying a property that reflects that. Not only do homes with energy-efficient appliances and windows help out their environment, but they also help cut down on utility bills and ensure homes are comfortable year-round. Energy-Star windows and appliances are musts for those who are remodeling prior to selling if they want to appeal to today's buyers.


Are you ready to start looking for
homes for sale in Redondo Beach
or want to list your South Bay property? Reach out to an experienced local real estate agent like
those at Xavier & Xavier
for professional guidance.