Located in the South Bay region of the Los Angeles metropolitan area, Torrance is a quintessentially Californian coastal city. South of Manhattan Beach, Torrance provides residents with the amenities of a metropolis, but the peace and distinctive character of a smaller town.

Like all the cities in the Los Angeles area, Torrance has an eclectic mix of vintage architectural styles featured in its neighborhoods. Each style has its own roots and designs to help them stand out—but not all homes will fit every single characteristic of the style that it's inspired by. This is part of what makes these homes uniquely Californian.

The city of Torrance is well known for its stylish architecture, ranging from the modern Art Deco, to Tudor Revival, English Cottage, and Prairie style. Below are some of the most notable styles of architecture found in Torrance's great residential neighborhoods.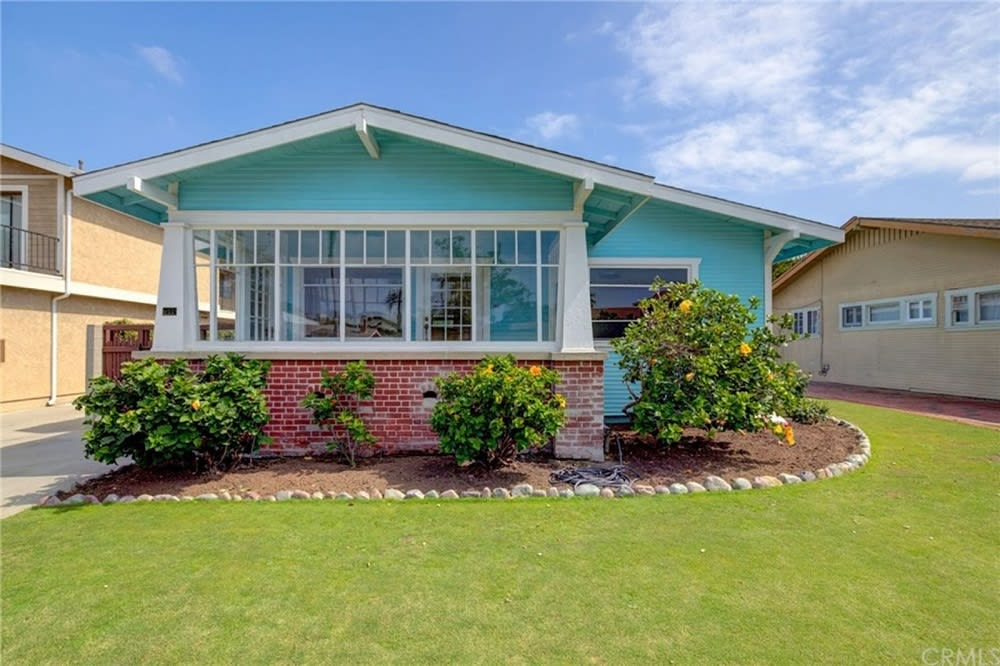 Image credit: zerodown.com
Prairie Style
Prairie Style architecture relies heavily on the belief that the structure should reflect and pay homage to its surrounding environment. This movement is similar to the Arts and Crafts movement of the late 19th and early 20th centuries. Prairie Style is known as the first distinctly American architectural style.

The main characteristics of Prairie Style architecture are one-story projections, open floor plans, low-pitched roofs, broad and overhanging eaves, strong horizontal lines, ribbons of windows, and prominent, central chimneys.

This style is popular in Torrance, as many residential homes were built in this particular style during the first half of the 20th century. A good example of a Prairie Style home in Torrance is 1544 Marcelina Avenue, which is pictured above. It's a one-story home with a low-pitched roof, strong horizontal lines, and prominent windows. Another good example is the home at 16923 Van Ness Avenue, especially with its extremely low-pitched, almost flat, roof.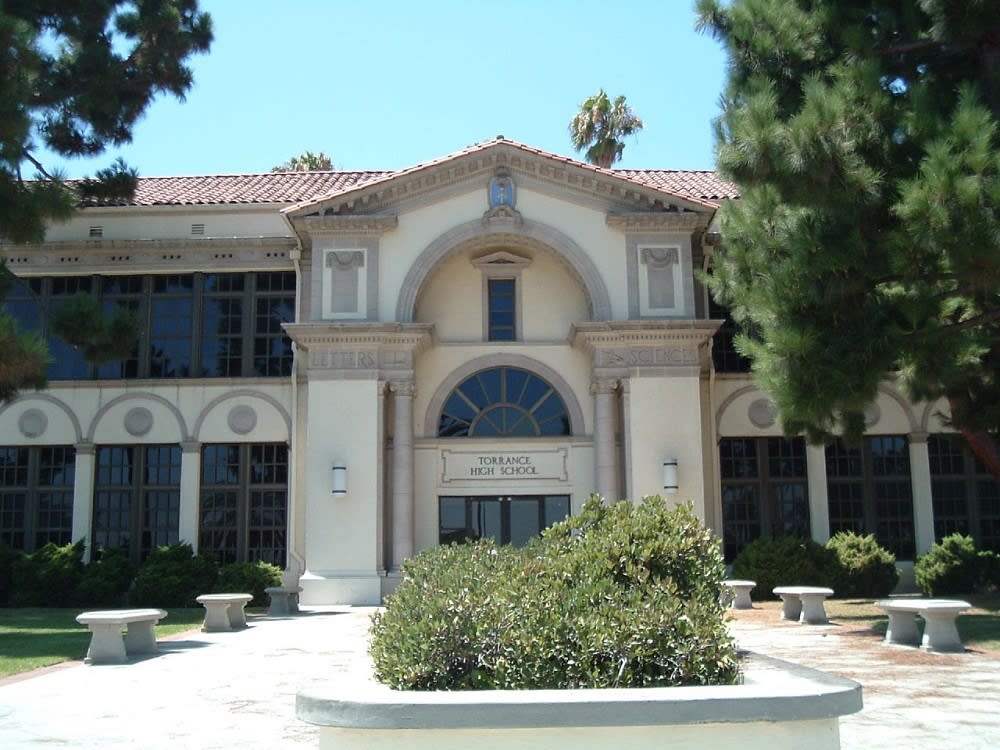 Image credit: wikipedia
Mediterranean Revival
Mediterranean Revival style architecture was introduced to the United States in the 19th century and incorporates a variety of architectural styles, including Gothic and Renaissance architecture. The main characteristics of this architectural style are rectangular floor plans, a massive and symmetrical primary facade, stuccoed walls, red tiled roofs, windows in the shape of arches or circles, one or two stories, wood or wrought iron balconies with window grilles, and articulated door surroundings.

The best example of Mediterranean Architecture in Torrance isn't a home—it's Torrance High School, located on West Carson. The central two-story building is flanked by one-story wings, which all frame a courtyard patio. The main entrance of this building is the dominant element of the schools' facade, with paired columns on either side (a major indication of Mediterranean Revival architecture).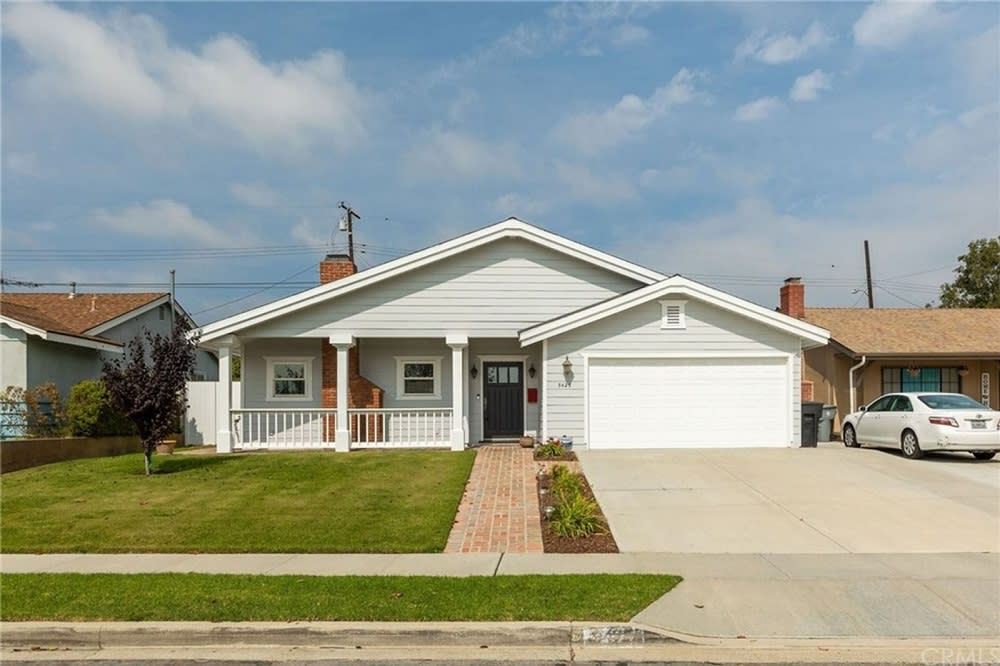 Image credit: zerodown.com
Palladian Style
Palladian architecture is a European architectural style, inspired by the designs of Venetian architect, Andrea Palladio. Modern Palladian architecture is an evolution of Palladio's original concepts, which were based on symmetry, perspective, and the values of formal classical architecture similar to the ancient Greeks and Romans. While Palladian architecture reached its height of popularity in the 17th and 19th centuries in Europe, it has continued to evolve into a popular design style featured in many modern buildings all over the globe.

The main Palladian design characteristics are classic forms, symmetry, elaborate internal decoration, gilding, and ornamentation to create a lavish interior environment.

There are many residential homes in Torrance that feature characteristics of Palladian architecture. One house, in particular, is 5425 Konya Drive (pictured above), with its pillars along the front porch and the classic, almost generic style of roof and symmetry between the main house and garage.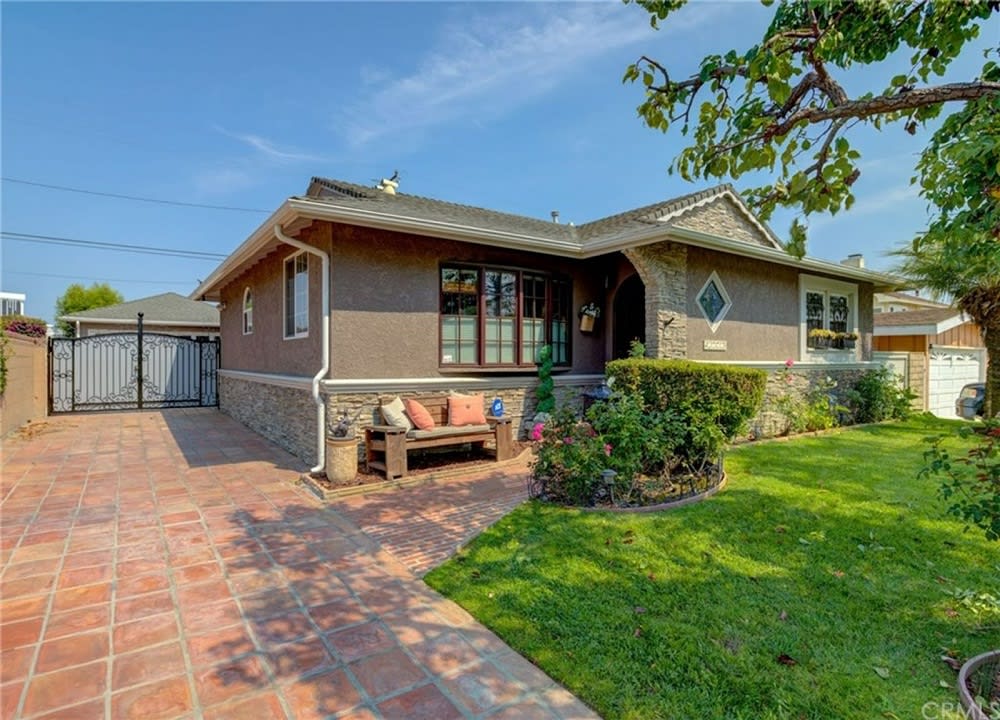 Image credit: zerodown.com
Art Deco Style
Coined in the 1920s and 30s, Art Deco is one of the most recognizable styles of American architecture. The Art Deco art movement first appeared in pre-World War I France, and it influenced the style of visual art, architecture, and design. It combines modern styles with fine craftsmanship and rich materials. During its prime, Art Deco represented luxury, glamour, exuberance, and faith in social and technological progress.

At its core, Art Deco was influenced by the bold geometric forms of Cubism and the Vienna Secession, with the bright colors of Fauvism and of the Ballet Russes, and the updated craftsmanship of the eras of Louis Philippe I and Louis XVI. As Art Deco architecture evolved, it became more subdued as it was integrated into everyday life.

The main characteristics of Art Deco style architecture are its sleek, linear, rectangular forms, elaborate pilasters and pediments used to decorate doorways, and convex reeding (or concave fluting) around doorways. What makes Art Deco a little more unique is how much it's based on decor as opposed to the foundational base of the architecture itself.

A good example of this style of building in Torrance is the home at 21718 Ladeene Avenue. While not quite as ostentatious as the characteristics would suggest, it does follow the guidelines that put it into the Art Deco sphere.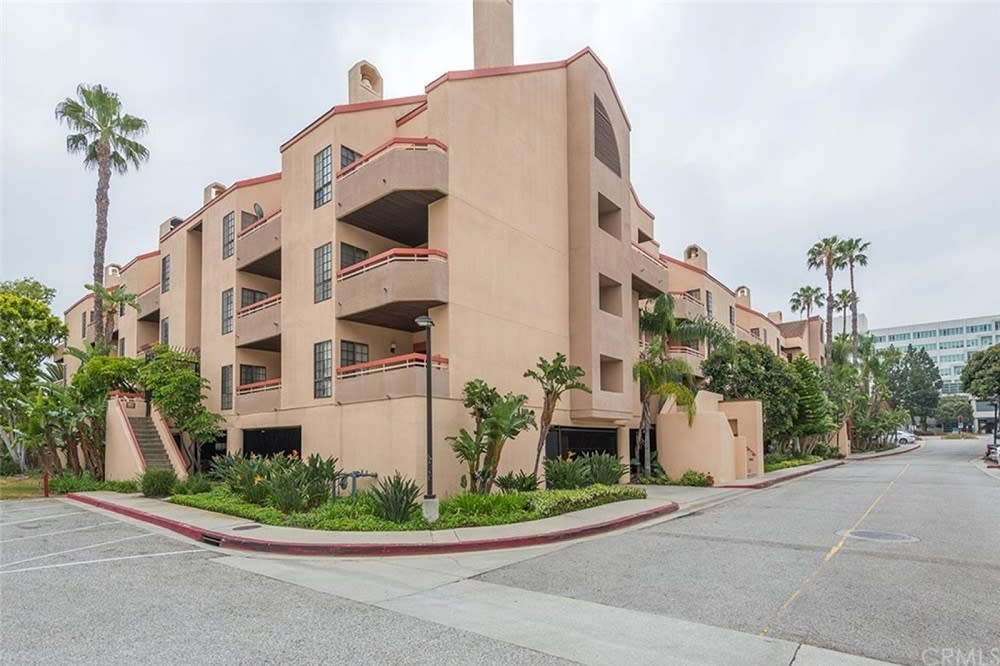 Image credit: zerodown.com
Tudor Style
Tudor architecture refers to the period between 1485 and 1558 when craftsmen built sophisticated two-toned manor homes with a combination of Renaissance and Gothic design elements. Oftentimes when there is an amalgamation of designs that an architectural style derives from, there are various ways that each home/building can look while still maintaining stylistic integrity.

The main characteristics of Tudor style architecture are a lavish use of half-timber work, large groups of rectangular windows, rich oriel or bay windows, complex roofs with many gables, chimney treatments, and patterned brickwork. Their interiors usually feature wood-paneled walls and molded plasterwork (to imitate Renaissance ornamental motifs).

There are a few examples of Tudor-style homes in Torrance. Two residential buildings on 24200 Walnut Street stand out as examples of Tudor style. They take on a modern use of Tudor architectural style, both featuring unique gabled roofs, wood flooring, large clusters of rectangular windows, and an overall rustic feel.

941 W Carson Street also takes inspiration from the Tudor style. This is an apartment building that features unique roofing, high ceilings, wood floors, and beautiful sliding door windows in each unit. Along with that are clusters of rectangular windows for every unit as well.
Shopping homes for sale in Torrance?
If you're interested in homes for sale in Torrance, contact Xavier & Xavier for local expertise, in-depth market analysis, and the best customer service in the Los Angeles South Bay region.

*Header image credit: The Ark of Grace