These Beautiful Homes Offer the Ultimate in Southern California Luxury Living.
Do you want to take advantage of all that Southern California has to offer by buying a Redondo Beach home and living in an oceanside property? There are currently a little under 200 houses for sale in Redondo Beach ranging in price from $475,000 to $15.5 million. A handful of those homes are ultra-luxurious and offer world-class amenities along with coveted ocean access. Here are four of the most impressive.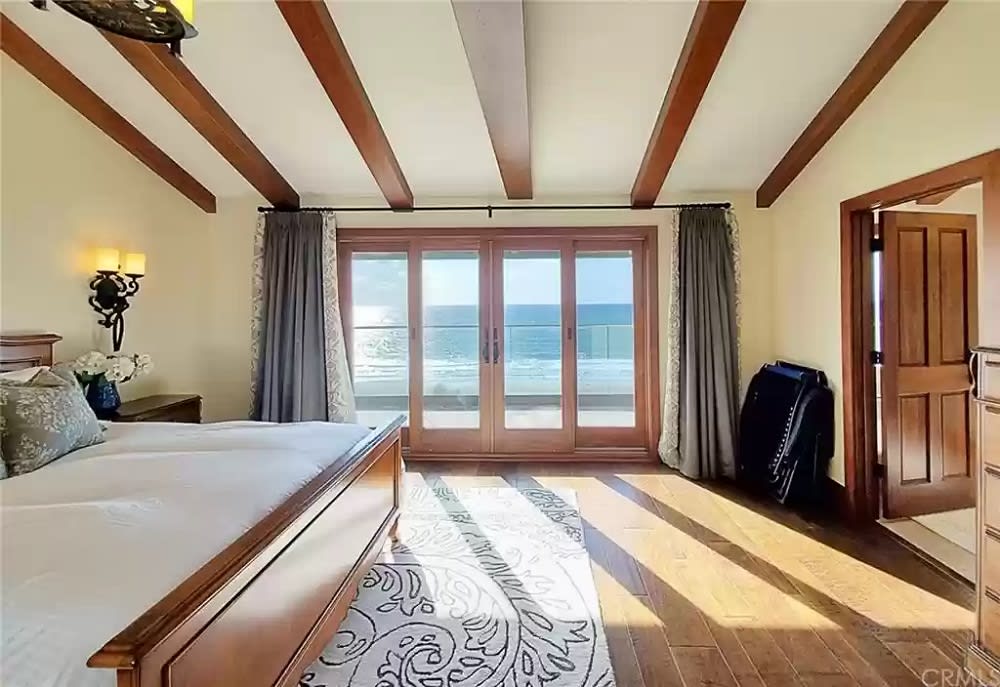 The lucky buyer who purchases the Redondo Beach real estate located at 425 Paseo De La Playa will enjoy direct access to the beach from a luxury estate. The three-bedroom, the four-bathroom retreat is listed at $12 million and features high-end appliances, interior European designs, and a huge 0.65-acre lot. Stunning views of the ocean are present throughout this 2776 square foot opulent home and areas for both entertaining and relaxing abound. The master suite has a walk-out balcony that overlooks the water and the new owner will even be able to gaze at the Pacific from the comfort of their bathtub.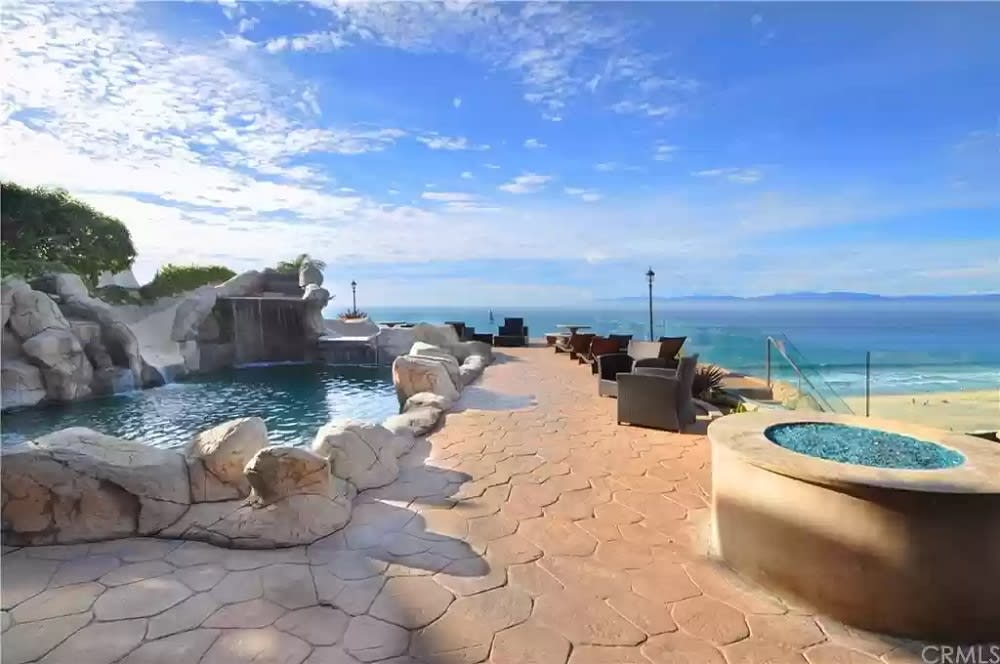 You'll enjoy a private gated residence on a bluff overlooking the ocean if you decide to buy the estate located at 433 Paseo De La Playa. This seven-bedroom, seven-bathroom home is listed at $14.5 million and has private beach access, a lagoon-style pool, and a four-car garage. In addition to the seven bedrooms, this palatial home also has a pool table room, a theatre, a game room, and a sauna. Cook amazing meals in the chef's kitchen while gazing out at the ocean and gather your friends for relaxing evenings by the pool—they'll have plenty of room to park in the driveway that can accommodate eight cars. If you're looking for the ultimate in luxury living when it comes to houses for sale in Redondo Beach, this one must go on your list.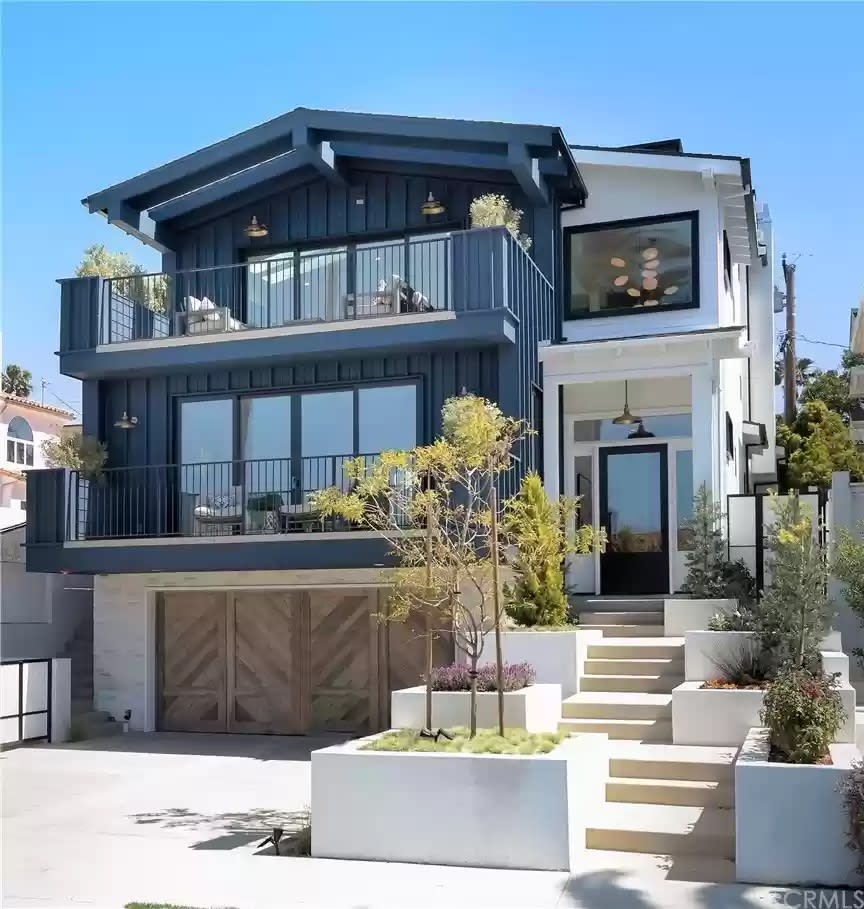 Panoramic ocean views abound in this beautiful, newly-built home located at 544 S. Helberta Ave. This four-bedroom, three-and-a-half-bedroom home has an elevator with a glass wall, a four-story deck, and more than 5,000 square feet of space to entertain or relax with your family. This unique home has a 500-square foot surround sound theatre, three fireplaces, a wine-tasting room, and a chef's kitchen complete with a Thermador dual fuel 6-burner range. Designed with drought-resistant plants in professional landscaping, this custom South Bay home is perfect for those who want to enjoy living on a quiet street in an exclusive area.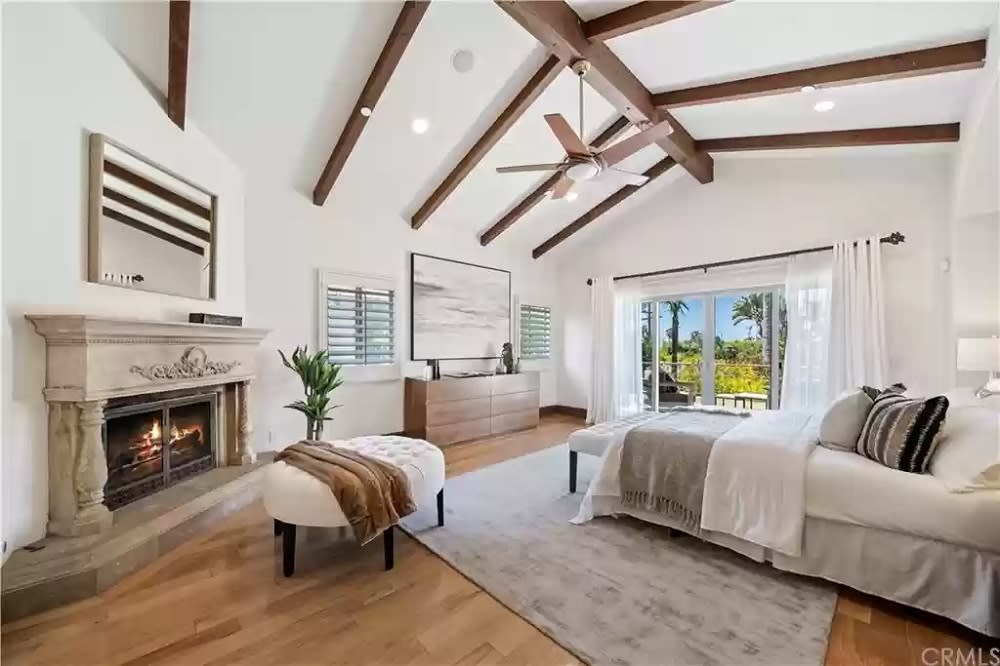 A Mediterranean villa mere blocks from The Strand, the home on 712 Sapphire Street is made for entertaining. It has five bedrooms and five bedrooms, a backyard oasis that includes a pool with a built-in waterfall and slide, and a rooftop deck with views of the ocean. The new owners of this California gem will love relaxing in the luxury master suite that features an ocean-facing balcony and a huge walk-in closet. Guests will be in awe of features like the rotunda and stunning staircase that leads to the second floor and the natural light that floods every room. If you're looking for Redondo Beach real estate that was made to impress, you need to check out this $3.55 million home.


Tips on Buying Houses for Sale in Redondo Beach
Like many other areas in the U.S., the Redondo Beach real estate market is currently leaning heavily in favor of the seller. Prompted by continued low interest rates and the desire to live in resort-style luxury, buyers are flocking to property in this area and the resulting inventory is limited. Homes are selling for an
average of 4.68% above the asking price
and hot homes can easily sell for
10% above the asking price
and in ten days or fewer. To make sure you nab the home of your dreams in this competitive market, take these tips into consideration:
Work with an experienced Redondo Beach real estate agent. A well-connected agent can help you find homes before they're even listed or when they will be listed off-market and not made public. Your agent can also help you create an offer that appeals to sellers and represent you in a multiple-offer or bidding war scenario.


Get pre-approved for a mortgage. In this competitive market, many sellers will not consider an offer from a buyer without a letter of pre-approval from a mortgage lender. Take the time to work with a lender so you can get pre-approved and show sellers that you are a good-faith buyer.


Know what you want. Before you and your agent start looking for houses for sale in Redondo Beach, know what you want so the process is streamlined. Communicate with your agent how much you want to spend, what amenities you want, and if you're committed to having a home with beach access. This will help your Redondo Beach real estate agent narrow down properties to save you both time and energy.


Get ready to act fast. With the low inventory and rate that hot homes are selling, you need to be ready to make an on-the-spot offer when you find a house you are interested in. If you take even a day or two to think about it, you will likely lose the property to a more motivated buyer.


Make a strong offer. This is not the type of market where you can expect to get a deal. Work with your agent to make a strong offer that is at or above the listing price and drops common contingencies based on appraisals, inspections, or obtaining financing.
If you're interested in one of the above houses for sale in Redondo Beach or are just beginning the Southern California home search, reach out to an experienced agent like
those at Xavier & Xavier
for assistance.